Operational Consulting Services
Operations are the backbone of any skilled trade business. However, even if you have been working in the industry for many years, you may need help streamlining your business's day-to-day operations to be more efficient.
At Southbrook, we offer consulting services to help your organization establish best practice operational procedures that will set you up for success. From project and asset management to hands-on training from our trusted partners, we can help you find ways to make your operations more effective and more profitable in the long-term.
Improve your team's operations with better project and asset management.
Our Strategic Planning Tools
At Southbrook, our team will deploy a range of tools to gather information, promote discussion, and gain important insights into the inner workings of your business.
Project Management
Keep your projects on track with a range of tools to improve cost-control, scheduling, and more. Our team can help you find the right solutions to manage everything from simple jobs to complex, multi-stage projects.
If you are currently struggling with projects that go over time and over budget, we can help you improve your operational efficiency and keep your clients happy. From Gantt charts to lean management, we will help you find a way to streamline project management for your organization.
Asset Management
Do you have trouble managing your team's assets, including tools, machinery, fleets, and other equipment? At Southbrook, our team can you help you reduce lost or missing equipment and decrease downtime due to repairs or maintenance.
We can help you set systems in place that will ensure your team has what they need to do the job, when they need to do it — and advise you on how to enforce compliance with these policies. Get better control over your assets and how they're used.
Hands-On Training
At Southbrook, we can connect you with trusted partners that are able to provide hands-on training for your operations team.
Our partners can ensure that your team is properly trained on quality standards, health and safety regulations, professional conduct, and more, so that your team will stand out from the competition when they're on site.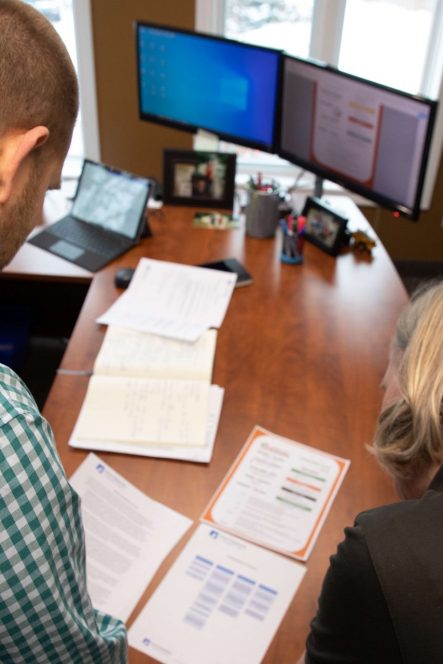 Get in touch to learn more about operational consulting for your business.