Southbrook Outsourcing Services
Are you?
Frustrated that you are doing great work and making sales but not making money
Tired of wearing even more hats and running yourself ragged
Unsure if you are making money or losing money from month-to-month and you are anxiously awaiting end of year financials
Struggling with finding and retaining the right people, and enough of them
Southbrook has established a team of local CFOs, Bookkeepers, and Human Resource Professionals that specialize in the landscape and construction industry. We understand your business and have developed streamlined systems to help you make the right decisions so you can get back to doing what you're passionate about, while becoming more profitable.
Outsourcing is a way to gain access to expert services without having to incur the expenses of hiring full-time employees. Working with an outsourced team of professionals will strategically orient your business for both short and long-term success.
CASE STUDY:
Before: Office Staff (p/t) + Accountant + Spouse = $47,500 /year
After: Outsourced specialized Accounting/Bookkeeper + CFO = $21,600/year
Reduce cost by 50%
Gain expertise knowledge
Gain visibility & transparency
Gain accurate monthly financial statements
Level-up your expertise, take down your cost structure, and make more money.
Learn if outsourcing Finance and HR makes sense for your business.
Outsourced CFO
Having access to a CFO is critical for forecasting, budgeting, and providing the clarity you need to make the right decisions at the right times. Based on your company size you may not need a CFO on staff at all times, but having access to one that understands your industry and business is a huge asset.They can provide the expertise needed for financial deep dives, bank and insurance negotiations, ratio analysis, and an overall understanding of your numbers.
Outsourced Bookkeeper and Account
Being an entrepreneur is busy enough without having to work on the day-to-day functioning of the business. If you are like most of the business owners we work with, you don't want to incur the expense of hiring a full-time bookkeeper, but you also don't want to deal with the hassle of invoicing, tracking bills, and dealing with payroll yourself. Using local outsourcing, you can get the best of both worlds — up-to-date books without the expense of a full-time employee.
Outsourced Human Resource
The truth is HR policies and employment law are continuously changing, and trying to keep up and know if you're taking the right steps can be overwhelming. At the same time, many entrepreneurs are not in need of a full-time HR professional, but would benefit greatly with access to one when they need it. By outsourcing our local Human Resource Professionals we help landscape and construction entrepreneurs find the right people to hire, manage their team, and develop a healthy organizational culture. Our team can assist with a wide range of tasks, from job posting and on-boarding checklists to policy creation and terminations — and you only pay based on when you need it.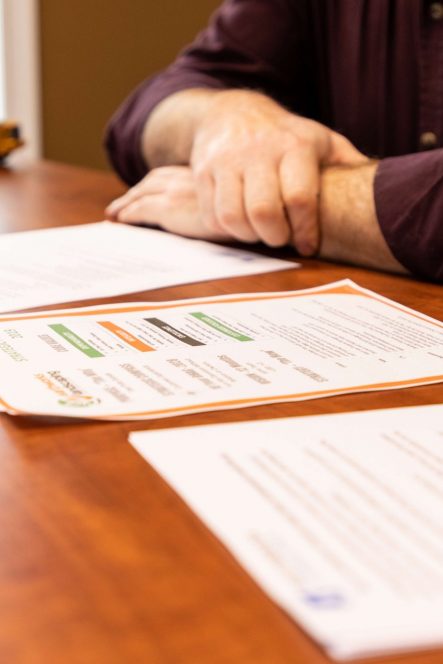 Get in touch to learn more about our outsourcing services for your business.